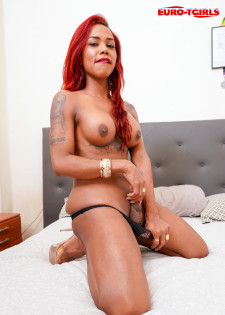 Beautiful dark eyes, tanned golden skin, reddened luscious lips, perfect nails, sweet and pretty face, perfect round breasts hanging just right with dark enlarged nipples sticking out. Flat stomach, teasing pubic hair leading down to a large, uncut cock that gets very big and hard before erupting into a sticky, creamy, salty mess.
31st Aug 2022
17:08 HD Video
& 105 Photos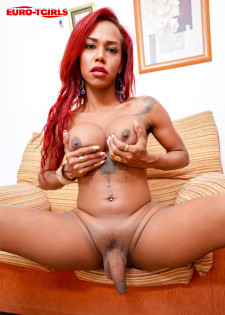 What a super return for Brigitte Cast who last appeared in 2020 on EuroTgirls. She looks better than ever, with a tight brown tanned body, awesome boobage and a new red, hairstyle. Her cock is hard from the moment the camera is turned on her, with a shiny helmet and big smooth balls all begging for some attention as her is her sweet, smooth asshole. The total package on this sweetie.
17th Aug 2022
10:36 HD Video
& 117 Photos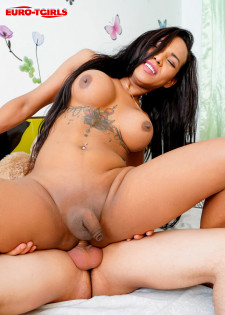 That's right! It's Brigitte Cast and Miguel! Brigitte is always ready to offer her lovely ass and in today's Euro TGirls hardcore exclusive, Miguel willingly fucks her nice and hard.......and she loooooveeees it! Go check it NOW!
14th Jul 2020
13:38 HD Video
& 146 Photos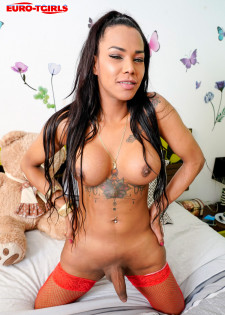 Horny hottie Brigitte Cast is full of desire and she just can't control her hunger. She surrenders to temptation and just like that she goes naked and proceeds in jerking off her cock reaching a very hot climax!
30th Jun 2020
10:28 HD Video
& 99 Photos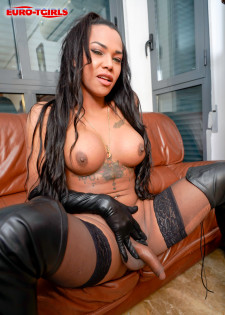 Brigitte Cast is a sweet Grooby new cummer who may look shy but gets very wild when turned on. This stunning hottie is sexy and ready for orgasm. Watch Brigitte please her cock exclusively for your viewing pleasure.
16th Jun 2020
12:23 HD Video
& 96 Photos