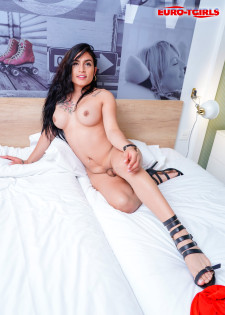 Smooth and sexy, with a big uncircumcised cock that is ready to rise to attention with only a little provocation. Sultry Spanish trans girl Sofia Cordoba loves to show her body off to the world, knowing there are 1000s of men masturbating to her is 'what makes me the most horny' she told our producer. And when she's tired of showing off her big round tgirl ass, she's ready to jizz. Are you ready to take Sofia's cum?
30th Jun 2022
10:59 HD Video
& 101 Photos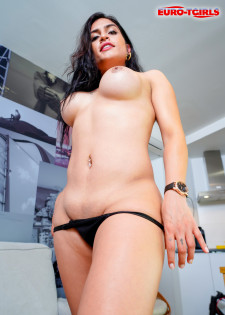 It's been over two years since we've seen this star from Spain, whom we've been unable to shoot because of the lockdowns. Well lockdown is over, and Sofia is back. She's got the body that is made for sex and for trans lovers, who love the full experience - awesome big ass, swinging perfect breasts, and large uncut cock which she loves to have played with and a face that says "SEX SEX SEX". Dave Khull knows how to get all those best angles, and Sofia delivers.
16th Jun 2022
12:06 HD Video
& 102 Photos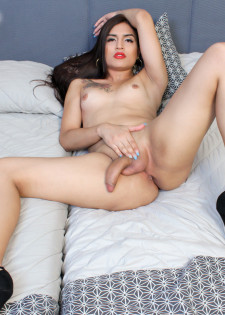 Sexy Sofia Cordoba lures you into the bedroom and surely you won't be able to resist! Her naughty expression as she jerks off her cock in front of Dave's lenses is all the invitation you need. What a tempting view she is!
24th Sep 2019
10:05 HD Video
& 108 Photos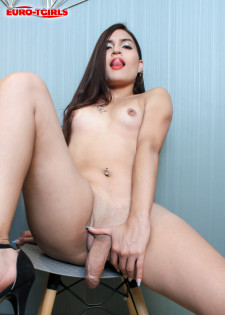 Meet Sofia Cordoba! Sofia is a super tempting Grooby newbie discovered by Dave Khull with a sweet ass and a nice looking natural tits. She loves to please a hard cock with her mouth but today she's going to play hers right in front of you. Enjoy!
10th Sep 2019
09:16 HD Video
& 118 Photos