When you've three wet, willing and sexy holes that love cock, then why not make sure they all get filled? Andrea's is all over Miquel - after he uses his tongue to wetten her smooth asshole, she returns the favour by sucking him hard, before taking his big cock deep into her needy asshole. After she's got herself worked up by the assfucking, she takes him into her tight pussy hole, as she gasps with delight as Miguel fucks her bring wave after wave of pleasure to her, before he can hold back no longer.
25th Aug 2022
19:38 HD Video
& 160 Photos
Today you have a good chance to watch this amazing hottie pleasing her sexy body and masturbating her cock on the bed after her workout flick couple of weeks ago here on Euro TGirls HQ! She's definitely a hot one! Great performance, by the way!
21st Jul 2020
10:17 HD Video
& 95 Photos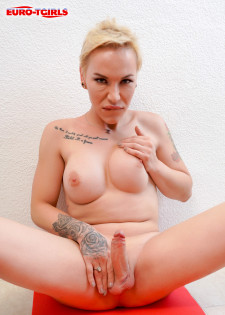 Andrea Rose is so cute in her workout gear, her ass and tits look great! Andrea is doing the hottest workout ever! Watch her strip naked and gives her cock that "special" workout!
7th Jul 2020
10:42 HD Video
& 96 Photos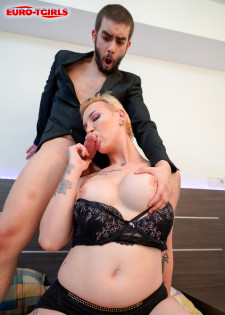 Feast your eyes on Andrea Rose, our newest member here on Grooby family! She graces us with a banging debut hardcore scene here in Euro TGirls HQ! Enjoy watching her as she moans in ecstasy taking that rock hard cock deep in her ass.
27th May 2020
12:53 HD Video
& 149 Photos