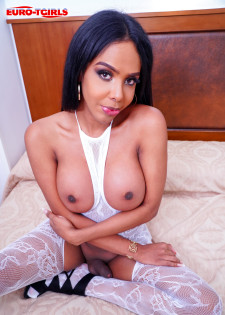 Julieta D'Archivod - Colombian cutie, in a white lace playsuit that shows she's just a sex animal. Whether her ass is in the air, or her cock is standing to attention - or if she's just looking at you with those big, brown doeful eyes then you should be ready for some sexy fun. Nice orgasm to end this set.
25th Oct 2022
11:19 HD Video
& 100 Photos
It's a pleasure to see Julieta return to this site. This smoking hot Colombian girl who lives in Spain has everything we love about Latina lovelies from the dark hair, the big eyes, and the spicy and sexy vibe they give off with just the right amount of attitude. Watch Julieta show off that hot body, big hard uncut cock - and just look like she's ready to use some willing guy.
11th Oct 2022
11:29 HD Video
& 101 Photos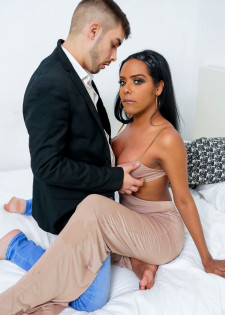 Julieta loves to masturbate but she enjoys a nice hard cock from time to time and you are about to witness it only here on Euro TGirls HQ! Don't miss it :)
11th May 2022
15:28 HD Video
& 163 Photos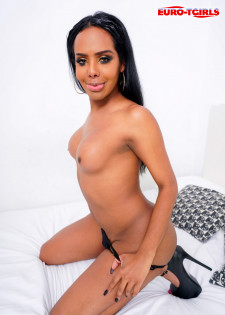 Julieta wears a nice and beautiful dress to star in this arousing solo scene of sensual pleasure. Watch her as she touches her body slowly, smoothly, and with the intent of getting herself off. It's cum time with Julieta D'Archivod only here on Euro Tgirls HQ!
11th Feb 2022
15:34 HD Video
& 97 Photos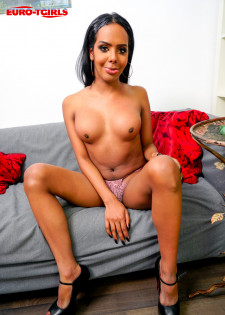 Julieta D'Archivod is a stacked Grooby newbie who's willing to use her body to get whatever she wants. Let this sizzling new cummer seduce you and satisfy your desires as she makes her Euro TGirls HQ! Have fun!
28th Jan 2022
12:08 HD Video
& 103 Photos